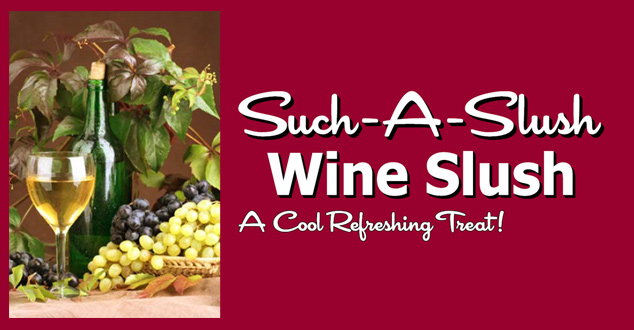 RDR Ventures • 48319 NW Silvia Lane, Forest Grove OR, 97116 • (503) 807 1324
Try

Such a Slush

, a frozen wine slush mix.
It's a cool, refreshing, slushy treat

Good for parties, or weddings,
or make them at home with your favorite wines.

A perfect gift for any occasion.

$10.00 per bag
3 Bags - $25.00
Case of 12 - $96.00

Such a Slush - A perfect gift for any occasion!

Such a Slush goes with red or white wine
and makes a great mix with champagne.

Or mix it with cranberry juice
and add rum or vodka and enjoy.

Mix....Freeze....Serve!

1 bag of mix, 1 bottle of wine, 1 bottle of water,
mix, then freeze. Enjoy!

Just mix a bottle of your favorite wine with an
equal sized bottle of water and one bag of our mix.
Stir until dissolved
Pour into a 1 gallon Ziploc bag
and throw in the freezer 3 to 5 hours.
Makes one-half-gallon of slush.